Versatile Metal Filter for Gas, Oil, Grease Filtration
For 17 years, Boegger Industech Limited has been always dedicated to guaranteed quality metal filters, professional custom-made service and total customer satisfaction. All our staff are doing hard work to meet the diverse mesh filter requirements from our clients and to build the reputation for considerable service and mesh filters selection at reasonable prices.
Metal filter has a large family and can be used in numerous fields such as industrial gas & oil filtration & residential range hood grease filter. Boegger company has been in the filtration field for long time and has accumulated rich experience in designing and manufacturing diverse metal filters.
Some clients will complain about the difficulty of finding a one-stop supplier of metal filter products until they choose us. We can supply you a wide range of filters and provide bespoke service for special requirement.
Our Star Products
Metal mesh filter - either woven wire mesh filter or sintered mesh filter, is made with precise & fine aperture which can keep the particles larger than the aperture out. Woven wire mesh filter tends to treat surface filtration for its shortness in mechanical strength. However, sintered mesh filter products like filter discs, cartridges and fibre cartridge filters, are widely used in filtration fields as a result of diffusion-bond process improves the strength of the mesh. Stainless steel filter made by 5-layer sintered mesh laminates are ideal for gas & fuel filtration.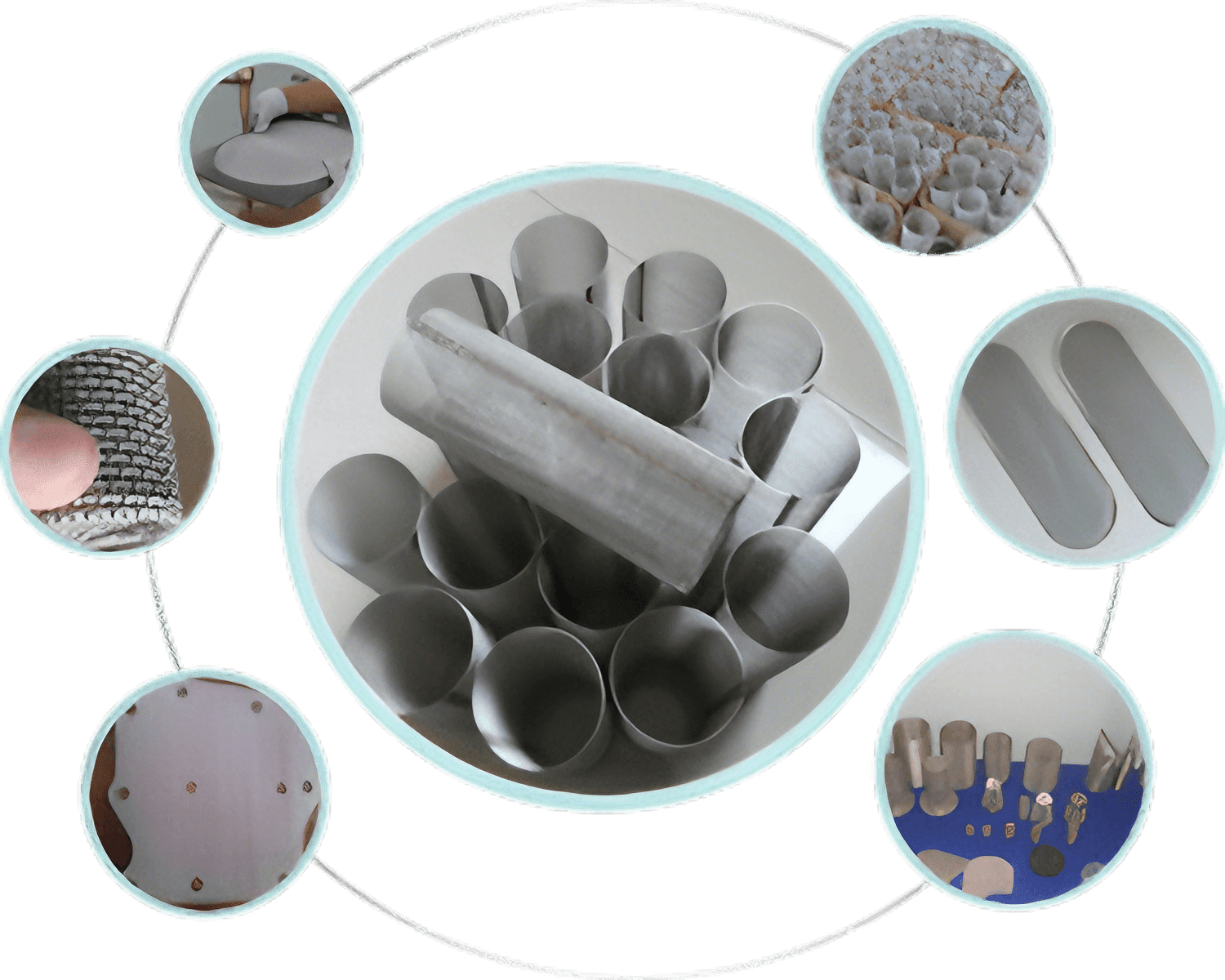 Range hood grease filter includes two main types - baffle filter & metal mesh filter commonly aluminum filter. Both of them are effective in filtering kitchen grease oil and washable. However, from the long terms, stainless steel baffle filter will be more popular and safer than mesh filter according to its special construction. Besides, aluminum hood filter is the frequent choice for residential option for its economic cost.
Knitted mesh filter is a versatile filter in many respects for its interlocking wire loop construction and flexibility under thermal shock and pressures. It will be made into a lot of shapes to match with the size of filter. Stainless steel knitted mesh filter is ideal for depth filtration for its outstanding corrosive-resistance and high-temperature resistance.
Wedge wire screen is designed for separating solids and liquids within mineral processing, chemical industry, etc. Their v-shaped profile wire features no-clogging & low pressure drop. And there can be four types of flow direction to satisfy diverse uses. Stainless steel material can withstand corrosion and high temperature. According to the shapes, it can be divided into flat panels, bend sieves, cylinders and baskets. To match your special requirement, custom specifications are welcome.
Small metal mesh filters made by single layer of woven wire mesh or sintered mesh are extensively applied by gas & fuel filtration. They features simple construction, precise hole size, efficiency and low pressure drop. The common material is stainless steel which has premium corrosion resistance & wide temperature range. Bronze & copper is available on request. They can e manufactured into many shapes like ring, cylinder, dome and cone. Custom specifications are welcome.
Stainless steel cartridge filters are constructed by multiple layers of sintered mesh or fiber felt, which will provides precise filtration in separating solids & liquids or filtering gases & fuels. To match with the requirement of filtration, pleated and plain surface filter cartridges are manufactured. From the efficiency of filtration, pleated cartridge filters are better for its larger filtration area. To better serve our customers, Boegger provides bespoke cartridge filters.
Welcome to visit our factory and have a face-to-face communication. Our sales are always ready to your inquires and questions related with metal filters. Thanks.
Technology
Sintered wire mesh laminates make full use of fine pore properties of woven wire mesh and are widely used in various filtrations.
Aluminum hood filters used in residential kitchens should be properly and promptly cleaned after a month or shorter time to clean the clogged grease.
Stainless steel baffle filter & aluminum mesh filter are often found in our kitchens; do you know which is safer and effective?