7 Steps of Cleaning Aluminum Hood Filters
People are used to complain the uselessness of aluminum mesh hood filter instead of cleaning of the hood filters regularly. Due to its mesh structure, this type hood filter will be accumulated by grease oil particles, which will affect the ventilation and increase fire risks. Hence, proper and prompt cleaning is very important. As to the cleaning frequency, one time per month is available. If you are strict with the cleaning requirements, one time per week is strongly recommended.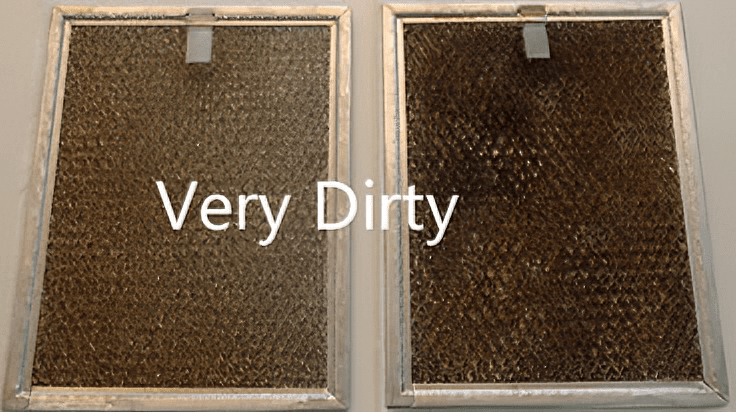 Fig-1
Aluminum hood filter before cleaning
Fig-2
Aluminum hood filter after cleaning
Preparation:
Hot or boiling water.
Degreasing dish soap.
Baking soda.
Scrub brush.
Dish cloth.
How to clean aluminum range hood filters?
Remove the filter from the hood.
Prepare a bulk or big enough container with boiling water.
Pour baking soda & dish soap.
Put dirty filters in hot water and keep 10 minutes.
Scrub the filters. You should wear cleaning gloves to protect your hands from hot water and the mesh which may hurt you.
Rinse and dry the mesh filter.
Install the filter until it is completely dry.
Inquiry for Our Product
When you contact us, please provide your detail requirements. That will help us give you a valid quotation.